To see the world's wonders is a gift.
To understand what we see is a treasure.
But understanding doesn't just happen. It takes time. And curiosity.
When you want to understand the world, you don't sign up for the speed tour. You inquire about culture, conflicts, sacred texts, ancient traditions. If you wish to understand, you embark on a quest. Like Frodo in Middle Earth, you seek companions on the way.
There are travelers and there are travelers. Some pilgrims go by foot, others by carriage, others by cruise ship. Some globetrotters fly first class, others hop on mototaxis. Some tourists need en-suite bathrooms, others a bunk in a hostel.
The ways we travel will differ. But how we travel should be the same: curiously.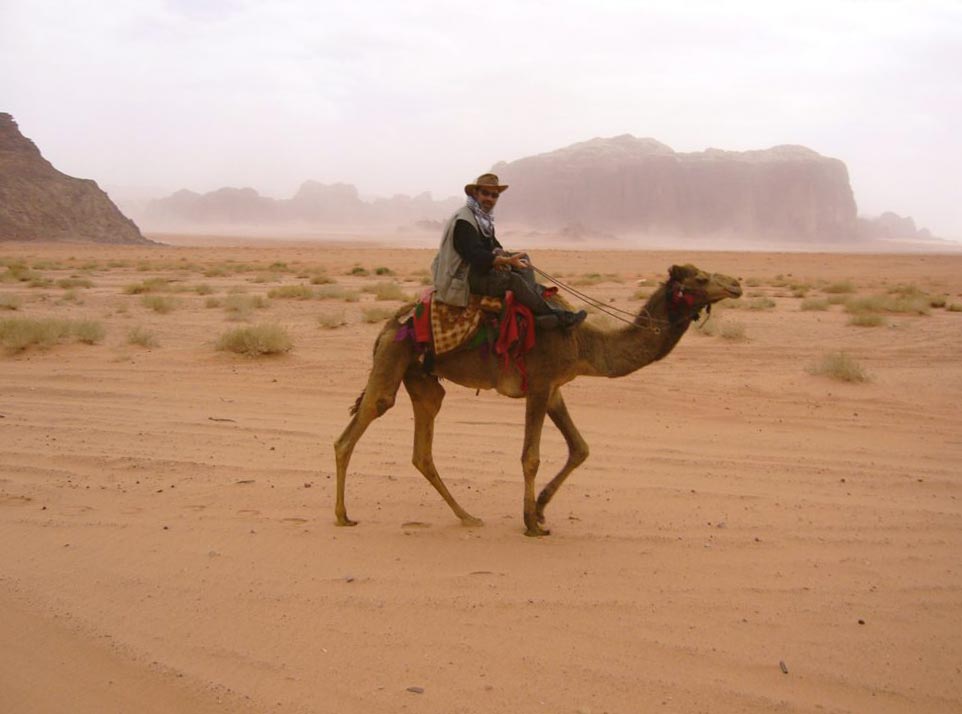 Bruce impersonating Lawrence of Arabia in the Jordanian desert
This website is three things: it's a window on our curiosity, an invitation to travel with us, and an opportunity to engage with people who have much to teach us.
Our posts and videos pose questions that arise out of our travels and studies — questions about history and culture, about leaders and followers, about battles and conquests, about sacred traditions and holy books. As you'll see, we prefer to linger with the question than rush to an answer.
Curiosity begins at home. It means being fully present wherever we are. Questioning stereotypes. Guarding against ethnocentrism. Assuming the best of those with whom we differ. Taking responsibility for our impact. When curious people travel, they don't rush. They enjoy conversations and linger over new discoveries.
Curious travelers come home changed.
Two areas of the globe have most of our attention:
Israel/Palestine and Latin America.
Israel & Palestine
We get to the Holy Land often and learn something new each time we go — about daily life among Orthodox Jews, devout Muslims and Eastern Christians; about Zionism and Palestinian nationalism; about whether and how the Conflict will ever be resolved.
In our view, the Israel-Palestine Conflict is more territorial and demographic than religious and theological. At the same time, people of faith continue to quote holy books and sacred history in defense of ethnic privilege and inequality. Many of our videos and posts ask you to ponder this conundrum with us. What is perpetuating the conflict? What might resolve it?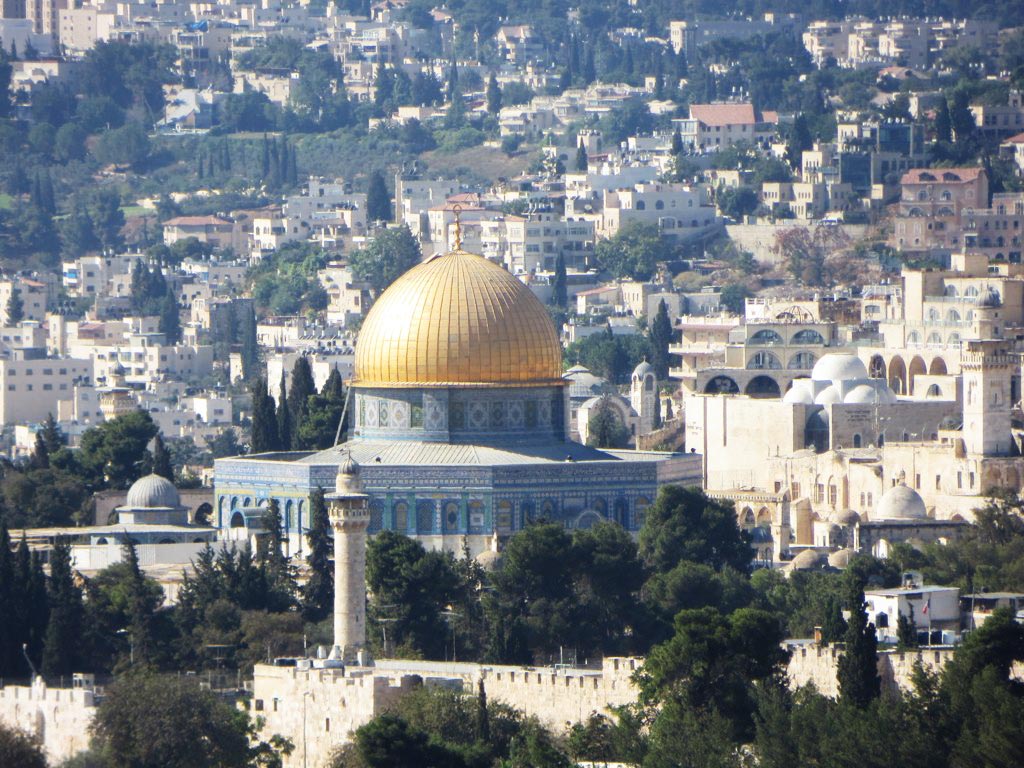 Latin America
These days Latin America is almost as volatile as the Middle East. Over 6 million Venezuelans have fled violence and poverty, creating the second-largest external displacement crisis in the world. Rampant violence in Guatemala, Honduras and El Salvador is driving thousands of families out there as well. Peru's new President Pedro Castillo faces corruption allegations, impeachment attempts and congressional opposition. Amazon deforestation in Brazil hit a six-year high in 2022.
And yet, Latin America summons us. The beauty, the hospitality, the food, the music, the traditions. Many people know about Peru's natural wonders: the Andes, the Amazon jungle, Lake Titicaca, the Sacred Valley and Machu Picchu. But how many know the layers of Peru's story — about Inca dominion, Spanish conquest, religious syncretism, national independence, guerilla warfare and terrorism, political turmoil, vast inequality, the rise of Pentecostalism and more? We hope you find our posts on these topics thoughtful and worth your time.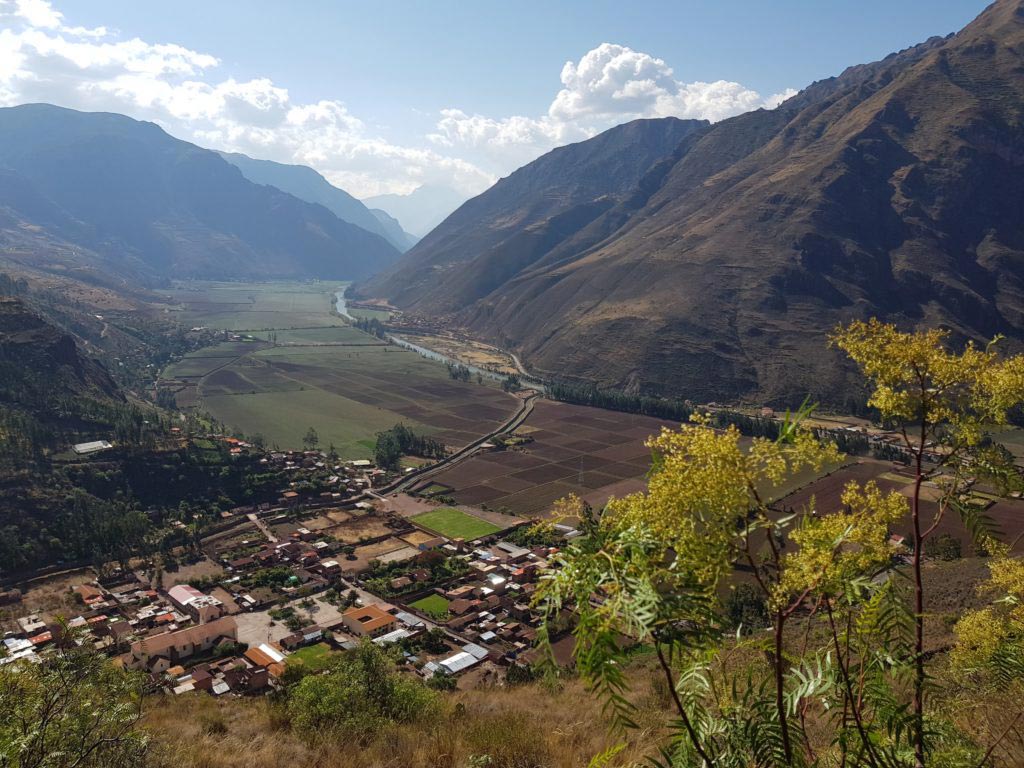 The Sacred Valley of Peru
Let us know when something on our site fires your curiosity. And, if you can take that curiosity on the road, join us!
It's not where you go. It's how you go.
Four-wheel trekking in Wadi Rum, Jordan